As the Branding Officer, Design Director and Publicist for the event, I designed banners, flyers (

in 6 languages

), photo cards, buttons, nametags, ads, as well as the official logo. A months worth of work done in a few weeks; great job to Everyone!
I wanted to make a logo that showcased the strength of water, elevating the Seattle Skyline due to the rising seas. Like much of my work, each element was hand drawn and then "water bended" into the final logo.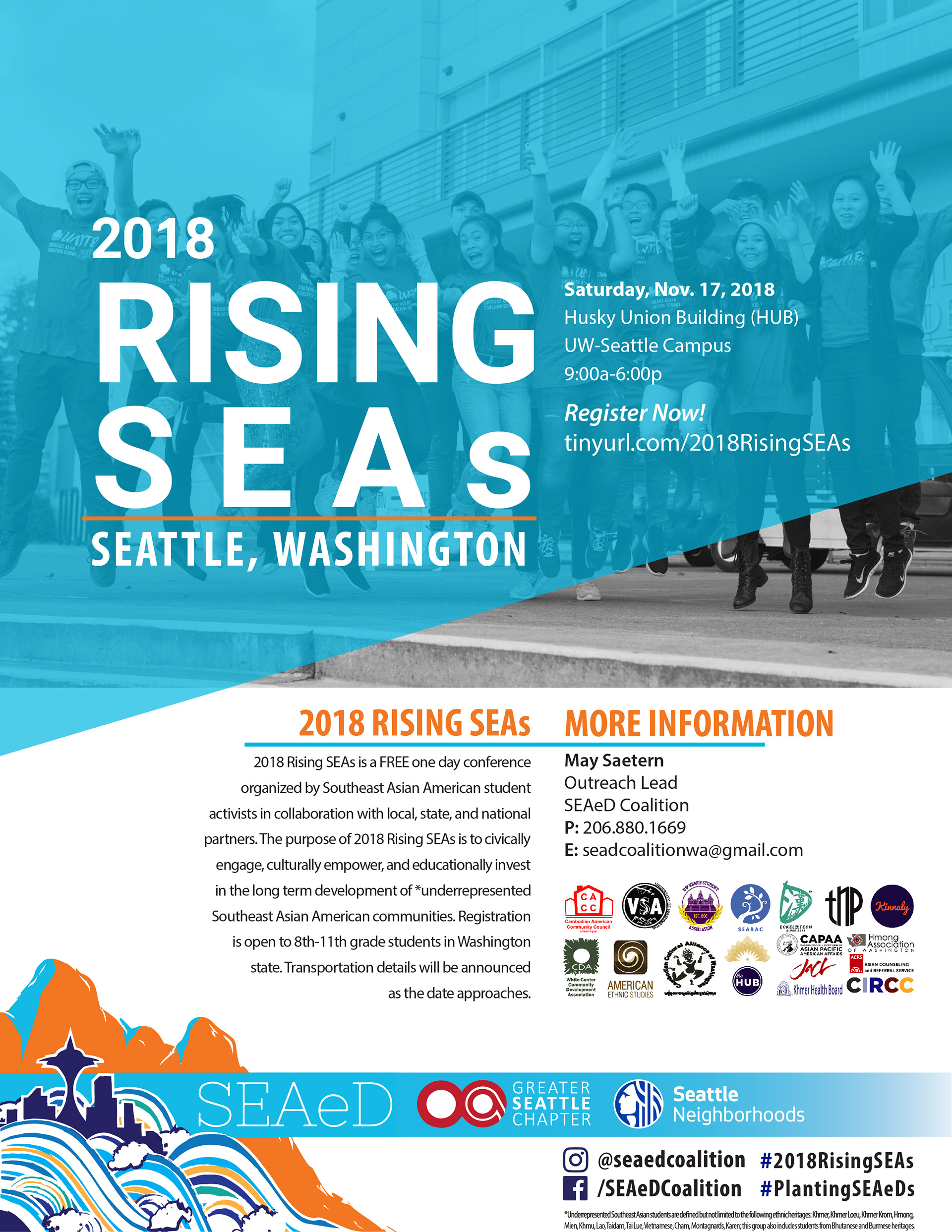 2018 Rising SEAs

is a FREE one day conference organized by Southeast Asian American student activists in collaboration with local, state, and national partners. The purpose of 2018 Rising SEAs is to civically engage, culturally empower, and educationally invest in the long term development of underrepresented Southeast Asian American communities. Registration was open to 8th-11th grade students in Washington state.
​​​​​​​