I designed the 2018 brochure, focusing around the

Year of the Dog

, with "

golden circle

" elements present throughout the whole brochure. I also designed a few ads for our sponsors that year (AES Department and Tai Tung Restaurant in Chinatown). How many doggies can you find? I also included my own 2 doggies in this brochure: Tai-Li and Yoshi.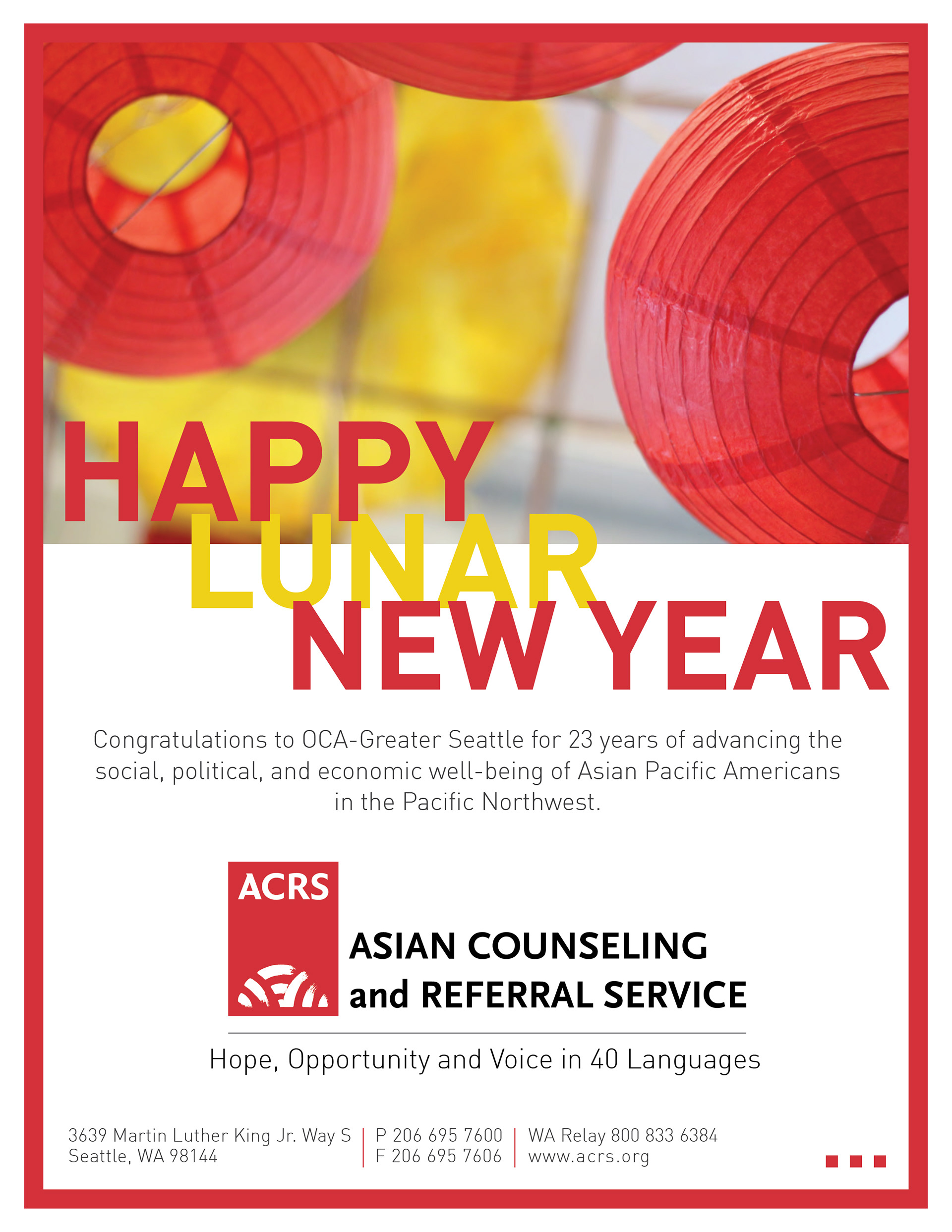 OCA-Asian Pacific American Advocates
in the Greater Seattle area hosts the Golden Circle Awards annually. OCA held its annual Golden Circle Award and Lunar New Year dinner on Feb. 6 at Joy Palace restaurant. The organization honored Diane Narasaki and Dean Wong of Asian Counseling & Referral Service, the Kurose Family, and The Filipino Veterans Recognition & Education Project. The Golden Circle Awards recognizes the significant contributions awardees have made to better the community and improve the lives of Asian and Pacific Islanders in the Greater Seattle area.